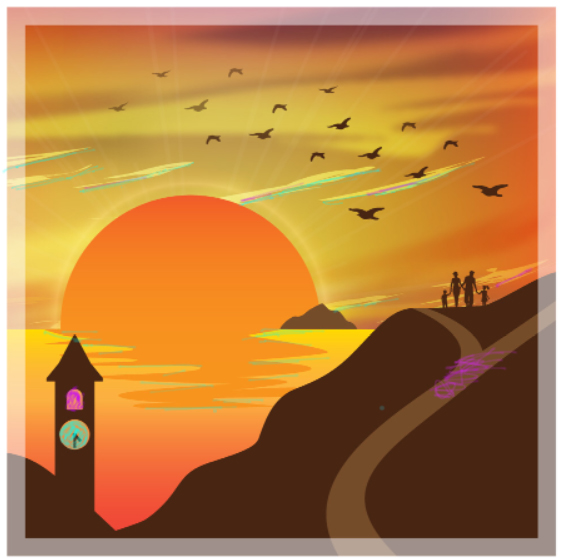 A Timeless Place
………….I can see my father and his two friends as clear as if it had only happened yesterday. The three chatted away convivially through into the long afternoon as the glowing yellow orb of the setting sun turned golden and lowered itself through a gap between the Harrison & Crossfield and Standard Chartered Bank buildings sited on Jesselton's seafront and turned into a red disk and just as the setting sun slowly sank into the distant horizon of the South China Sea beyond a green flash of light streaked across a violet evening sky.
Somewhere along their afternoon of musing helped by a heady flow of Pim's Singapore Sling for Mdm Li Yun-Ken and frosty ice cold beer mugs of Carlsberg Beer for Mr Loo Wing-Kon and my father, there was a brief lull between words spoken and out of the blue dropped the names of well known flowers. Some were names of famous established food brand names as was Magnolia and Carnation and others the names of exotic Tropical Orchids. There was another another flurry of names of flowers and then a quiet pause in the conversation when my father called Albert Han for a second tall glass of chocolate milk shake to be sent to me.
This time around I took my time savouring the sweet and fulsome taste from a foreign world that had arrived to North Borneo "the Land Below the Winds" and the sound of a name "Gardenia" that came to define the late fifties in British North Borneo and which was the beginning of a new modern era for a young boy who was eight years of age.